About me: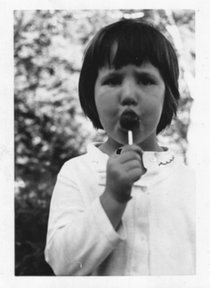 I am the author of middle grade fiction, including:
The Pennypackers go on Vacation, about a cheapskate dad who books his family on a knock-off Wisney cruise replete with fake characters and two shady men in black suits who chase the boat from port to port.
Chadwick's Epic Revenge, about a boy who challenges his nemesis. The pranks escalate until somebody will end up going insane, and it might very well be Chadwick.
The Alarming Career of Sir Richard Blackstone, about a boy who isn't an orphan but wishes he was and the very-bad-at-his-job gentleman inventor who takes him in.
The Berenson Schemes series - Jack the Castaway, Jack and the Wildlife and Jack at the Helm - about a responsible boy with irresponsible, globe-trotting parents who continually lose him in foreign countries. (If I have any children myself, I don't remember where I put them so...call me, I'll come pick you up!)


Though it wouldn't be apparent from this photo, I received a master's degree in writing for children and young adults from Vermont College of Fine Arts and am on the board of the Brandywine Valley Writers Group.

As a professional vagabond, I'm a dual citizen of the U.S. and Ireland (no, you can't undo it Ireland - the law is the law!), have traveled throughout Africa, Asia and Central America, and have lived on a Caribbean island for eight years. I once backpacked alone from Morocco to Kenya. (Tip on crossing the Sahara Desert – TURN BACK.)

My jobs have included Master Scuba Diving Instructor (nobody drowned), wall street headhunter (it did not involve shrunken heads, except figuratively), Owner/Chef of a restaurant (downloading recipes from the internet = RED FLAG), Set Medic for a reality T.V. show (Is it possible to be over eighteen and not know who the President is? Apparently so!) and Deputy Prothonotary of a county court (filing lawsuits, and the paperwork written to sustain them, remains a popular American sport).

My dream is to dig up buried treasure, hit oil in the backyard, win the lottery or otherwise stumble upon a pile of money. Finding myself suddenly rich, I would buy a series of tiny houses in far-flung foreign destinations and roam between them.

My other dream is to own a Tardis and roam through both space AND time. I would prefer it come with its own Time Lord, since you never know when you might run into one of those weeping angels.

Now that I've mentioned them, I'm afraid those creepy statues can read and are figuring out where I am.

And there they are on the lawn…