The Pennypackers go on Vacation launches on June 25th!
Charlie Pennypacker is finally going somewhere. Mrs. Pennypacker has wrestled money for a vacation from Mr. Pennypacker's tightfisted grip and the family is on their way to a Disney cruise. An eleven- story luxury cruise liner sporting a 212-foot waterslide and an all-night buffet awaits.
So he thinks. It's not long before Charlie discovers he will be cruising on a dilapidated fishing boat, the Disney characters are fake, there's no waterslide, the food is only eggs, his enemy Gunter Hwang has been brought along for thirty dollars a day and the captain is on the run from sinister men in dark suits.
It's a Caribbean game of cat and mouse involving wits, interrogations, a hidden room, emergency departures, races against time and clever deceptions. Charlie finds the sort of adventure he'd always dreamed of. And a whole lot of adventure he'd never dreamed of.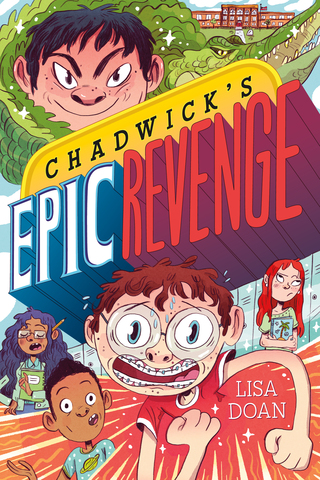 The victim of endless pranks turns the tables on his nemesis―Chadwick Musselman decides it's time to get revenge in this hilarious school story.

Chadwick Musselman has spent years being terrorized by Terry Vance, aka the Nile Crocodile. His luck changes when it appears that Terry has flunked the fifth grade & Chadwick will swagger into sixth grade as a ruler of the school without him. Sadly, Terry has no intention of ending his reign of terror, and Chadwick decides to turn the tables and finally get revenge!

In Chadwick's Epic Revenge by Lisa Doan, a battle of wits, pranks, misunderstandings, and embarrassing moments abound in this quirky and uproarious novel.

"Slapstick humor and a fast pace keep the story flowing." - Publishers Weekly

"The battle of wits between the two boys is...cleverly narrated by Chadwick, and...black and white line drawings help...visualize the comically crude pranks involving (fake) severed fingers and spoiled chicken salad. [An] appropriate progression for savvy fans of the Wimpy Kid series." - Bulletin of the Center for Children's Books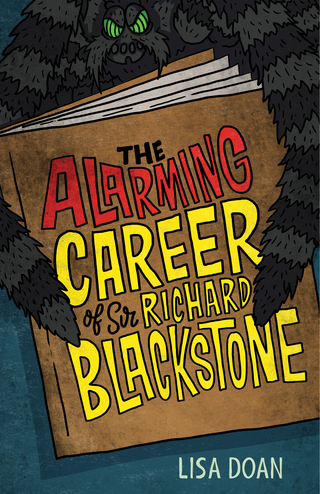 The Alarming Career of Sir Richard Blackstone
Sky Pony Press, February, 2017

A funny middle grade mystery adventure complete with an unconventional knight, a science experiment gone awry, a giant spider, and a twelve-year-old boy to save the day!

Twelve-year-old Henry Hewitt has been living by his wits on the streets of London, dodging his parents, who are determined to sell him as an apprentice. Searching for a way out of the city, Henry lands a position in Hampshire as an assistant to Sir Richard Blackstone, an aristocratic scientist who runs unorthodox experiments in his country manor. The manor house is comfortable and the cook is delighted to feed him as much as he can eat. Sir Richard is also kind, and Henry knows he has finally found a place he belongs.

But everything changes when one of Sir Richard's experiments accidentally transforms a normal-sized tarantula into a colossal beast that escapes and roams the neighborhood. After a man goes missing and Sir Richard is accused of witchcraft, it is left to young Henry to find an antidote for the over-sized arachnid. Things are not as they seem, and in saving Sir Richard from the gallows, Henry also unravels a mystery about who he really is.

"This well-written, engaging tale revolves around missing loved ones, stolen silver, and magic powder. Strong character development, an original plot, and tight pacing all come together for a thoroughly enjoyable reading experience." - School Library Journal

"Doan's characters—whether kind, bumbling, or nefarious—are uniformly entertaining and, in Henry's case, entirely endearing." - Publishers Weekly

"This clever period story set in...Victorian England is equal parts mystery, adventure, and fun." Kirkus

"This was the best sort of historical fiction: lots of details about living in another time without belaboring them; a fast-moving, cohesive plot; supportive adults who need the help of a child; an English manor house; and a giant tarantula." - Ms. Yingling

"I loved how the science turned this into a bigger adventure. Plus, there was the literary twist at the end, that younger readers might not be expecting." - Rosie Rizk

"What a completely charming and fun book! I don't think I've enjoyed a middle-grade book to this extent in a long while." - Debbie, Goodreads Reader