Also by Lisa Doan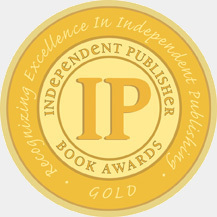 A three book series in which Jack Berenson's parents continually lose him in the wilderness of foreign countries.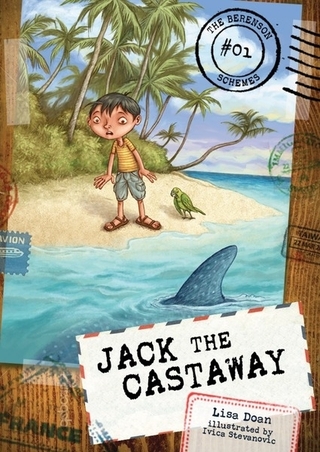 Named a Nebraska Library Commission Best New Children's Book of 2014

"...a fun cast of characters and a series certain to be full of adventure. This will likely entertain even the most reluctant of readers." School Library Journal

"Doan's swiftly paced narrative is well matched by Stevanovic's cartoony illustrations." Booklist

"Launching the Berenson Schemes series, Doan's debut novel pits cautious Jack Berenson against his reckless parents with uproarious results." Publishers Weekly

...a fun romp through the 'rustic' Caribbean...a terrific choice for book reports as well as leisure reading." Children's Literature

"Readers will be charmed by Jack, whose flair for checklists and self-preservation is both humorous and endearing." Kirkus Reviews

"Put Jack the Castaway in the back seat on a long road trip and see if it isn't devoured in one single gulp." Guys Lit Wire

"...a great adventure book for beginner readers. " Finn, A Two Thumbs Up Reviewer

" Lisa Doan's very fun and funny comedy of errors. " Brent Hartinger, author of The Geography Club:

"If you want to laugh until your sides hurt, rush out and find a copy of Jack the Castaway." Margaret Nevinski, author of The Eve of St. Agnes and Floating

"For readers who like adventure or humor or the pitting of child-against-parents, this one's a winner." Stephanie Greene, ReaderKidZ

"Jack the Castaway will entertain kids with laughs and twists." Sue Morris, Kid Lit Reviews

"Kids will enjoy the humor and the adventure/survival scenes." Dena, Batch of Books

"A fun adventure story that blends humor and excitement in a way that will appeal to reluctant readers." Heidi Grange, GEO Librarian

"Even the most reluctant reader will be drawn in and want to find out what happens next with Jack and his parents. " Jennifer Szoch, Novel Nutritious


Tweet
A gentleman inventor whose inventions either go nowhere or wrong and a boy who is not an orphan but would like to be chase a giant tarantula of their own making while dodging accusations of witchcraft.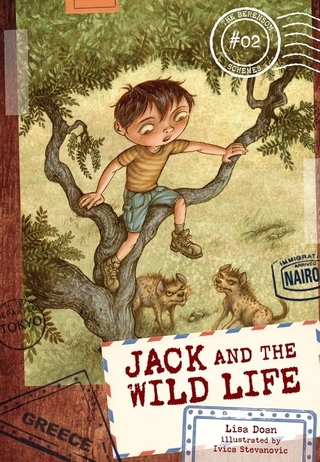 Named a Nebraska Library Commission Best New Children's Book of 2015

"Mayhem, adventure and unexpected situations will leave readers wanting more from Jack." Kirkus Reviews

"This adventure-filled series fills a gap between shorter chapter books and longer middle grade fiction. School Library Journal

"Another funny adventure for Jack Berenson, facing off this time with the African savanna." Heidi Grange, GEO Librarian

"Well the wait is over. Book two of this adventure series, starring Jack Berenson and his dysfunctional parents, is lots of fun and a sure hit with middle grade school kids."Marilyn Panton, StoryWraps

"Jack proves a brave and resourceful boy, a mini-MacGuyver, capable of surviving the wild...This humorous adventure is sure to appeal to middle-grade readers." Infoqueen027, Amazon reviewer

"young readers will get to know some interesting facts about Africa, the Maasai, and wild animal habits...perfect for the reluctant reader who wants a fun, exciting, read."D. Fowler, Amazon Top Ten Reviewer

"You might want to grab the first one in this series too. Young readers will love them."Jo Ann Hakola, The Book Faerie

"Jack and the Wild Life is a wild ride, with zany illustrations by Ivica Stevanovic. Bring along your own Chips Ahoy, and hope you survive." Margaret Nevinski, Children's Book Author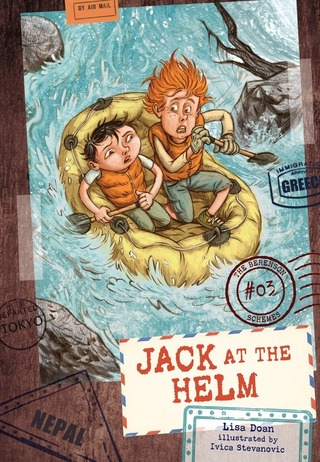 "I would recommend this book and series to any reader who likes Magic Tree House or Time Warp Trio books. Great for grades 2-4. " Gigi, The Late Bloomers Book Blog

"Readers will enjoy this rollicking and outlandish adventure. This book will be as fun for those who are new to the series as for those who have read the first two stories in the series." Heidi Hauser Green, Children's Literature

"Readers who have never traveled farther than their own backyards will love Jack at the Helm and the others in this series."Molly, Just a Little Creativity

"In addition to the action and humor, there's some really fantastic moments of depth within Jack at the Helm...I can't help but hope he'll find himself wrapped up in another Berenson scheme. "Sara, The Hiding Spot

"Child readers are likely to find Jack a fun character to read about while being grateful they aren't in his shoes. "Heidi Grange, GEO Librarian

"Upon reading Jack at the Helm (and the first two books in the Berenson Schemes series) what struck me most was Jack's unique voice."Maria Burel, Once Upon a Story